THE CIRCLE OF LIFE
in one photo...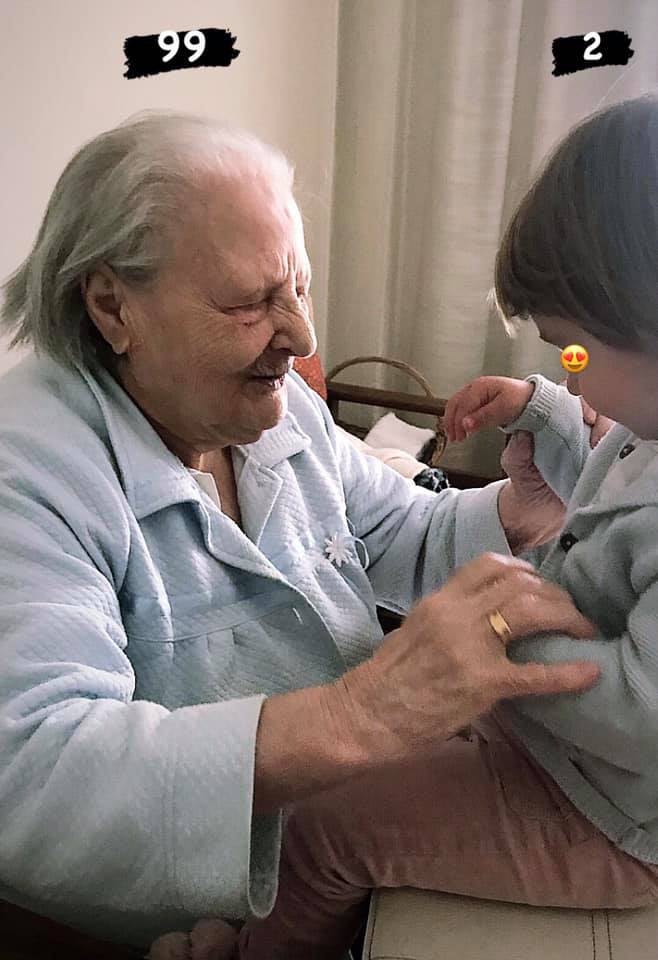 I have talked a lot about the unique Aunt Mary.
The woman who raised us together with our parents and dedicated a large part of her life for us.
Today she saw her second great-grandchild (from me) and played her the same timeless games that I grew up with...
And Dioni was bursting with laughter.
There are some things that don't change.
And it is one of those things that is beautiful not to change.
Flooded with dozens of emotions, I managed to reflect on how they meet in front of me two centuries of life.
Aunt Maria was born in (19)22.
Dioni on (20)19.
What is your life, my child?