It was caught by passers-by who were under the high-rise building
-"I couldn't escape alone and leave her behind", he emphasized.
.
A two-year-old girl survived unharmed when her mother, trying to escape with her daughter from a burning high-rise in the South African city of Durban, threw her into a group of people below.
.
The mother, 26-year-old Naledi Magnioni, told Reuters on Wednesday that she was on the 16th floor when the fire broke out on Tuesday. She ran out of the building down the stairs with her daughter.
.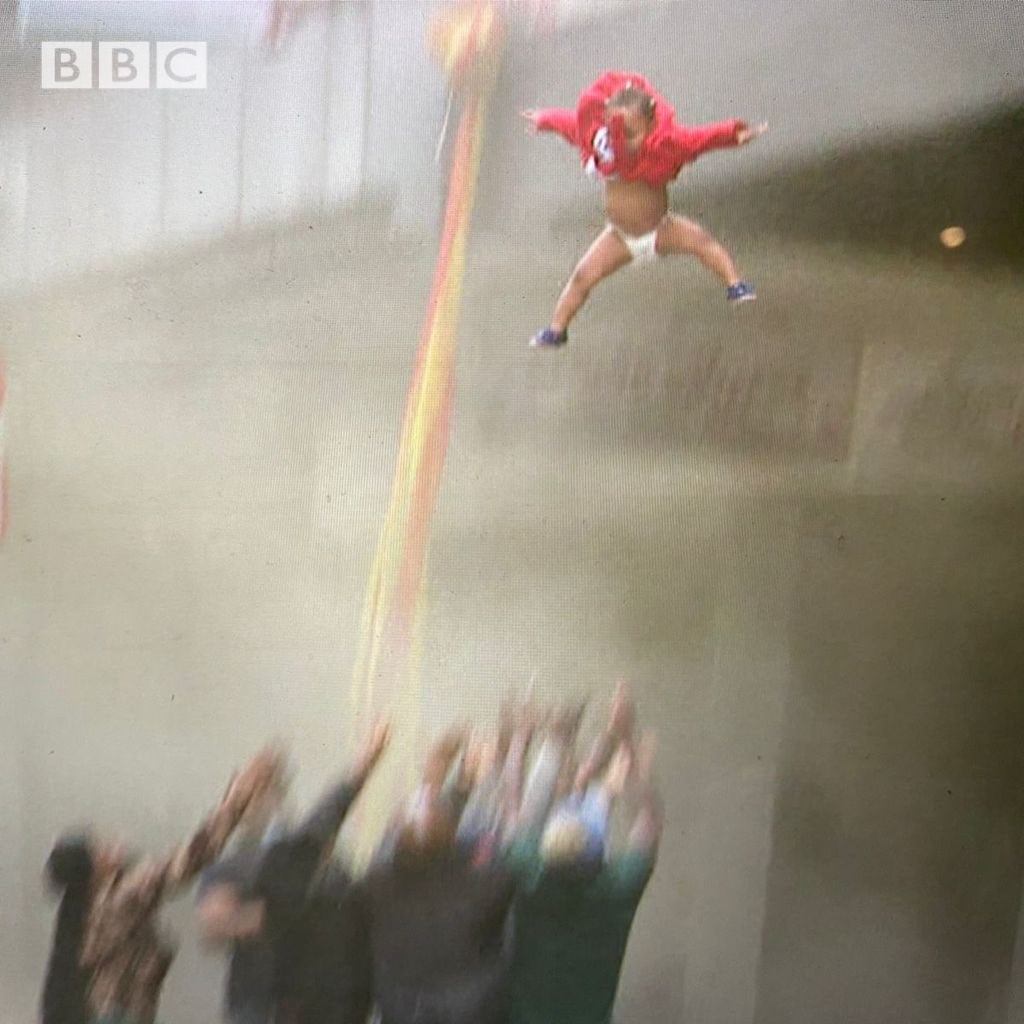 .
……………………
South Africa is experiencing one of its worst riots in the post-apartheid era, sparked by the arrest of former president Jacob Zuma last week.
The protests, which broke out on Saturday in Zuma's home province of KwaZulu-Natal, quickly turned into mass looting, arson and rioting in Durban and Johannesburg provinces, South Africa's commercial hub.
At least 72 people have lost their lives in the violent incidents.
……………………
.
Reading this news gave rise to the following thoughts:
.
– When you read the title, what was the first thing you thought of?
Each person makes (arbitrary) conclusions based on their previous experiences, their beliefs and their emotional state at that moment.
Usually with incomplete information we judge by seeing a one-sided picture or simply reading a fancy headline without looking further.
Let's give ourselves time to collect more and more multi-faceted information before reaching our own opinion!
.
– It is amazing how people can at the same time create huge disasters and tear each other apart and a few meters side by side become ONE and TRUST each other.
If you are a parent ask yourself:
WOULD YOU THROW YOUR CHILD INTO AN UNKNOWN CROWD TO GET IT?
.
– We have been living in a period of great changes in recent years on a global, energy and earth level. Every great change in this universe comes through chaos and disorder (temporarily) before the new and different comes.
So far in human history these periods have been destructive but not so much that life on the planet does not continue.
.
But this time, man has the right tools in his hands to blow them all up.
.
And if you ask yourself "what can I do about it?", there are many answers.
.
Because one person can make a difference.
Starting with his family and friends.
In his work and in his associations.
In his neighborhood and in his city.
From the trash he won't throw away or pick up, even if he didn't throw it away.
Up to any help to a fellow human being.
From focusing on the positive and how we can solve issues from whining and whining about everything wrong that happens.
From respecting the other's opinion to being able to understand and accept their diversity.
The road is long.
.
But life is a game and since we came here to planet Earth, it's a good thing to play it with all our being, with passion, appetite and lots of love!