In September 2015, after a series of events, I found myself with a group of excellent partners at that time, in my first seminar at Decide.
The reason for this was the obvious change of Giorgos and Eleftheria a few months before and the enthusiasm of Nikos Sougelas and Vikis Galazoula, whom I trust a lot and advised us not to "miss it with anything".
Overcoming the initial shock and putting aside my many limiting beliefs about what I encountered upon entering the room, I was won over by the confidence of Antonis and Vena Kalogirou, the highly structured and multifaceted knowledge and the enthusiasm of everyone during those three days!
Fortunately, I was given the opportunity to do the academy and gradually start my own journey in personal development and the DECISION method.
Intermediates are not written in a post.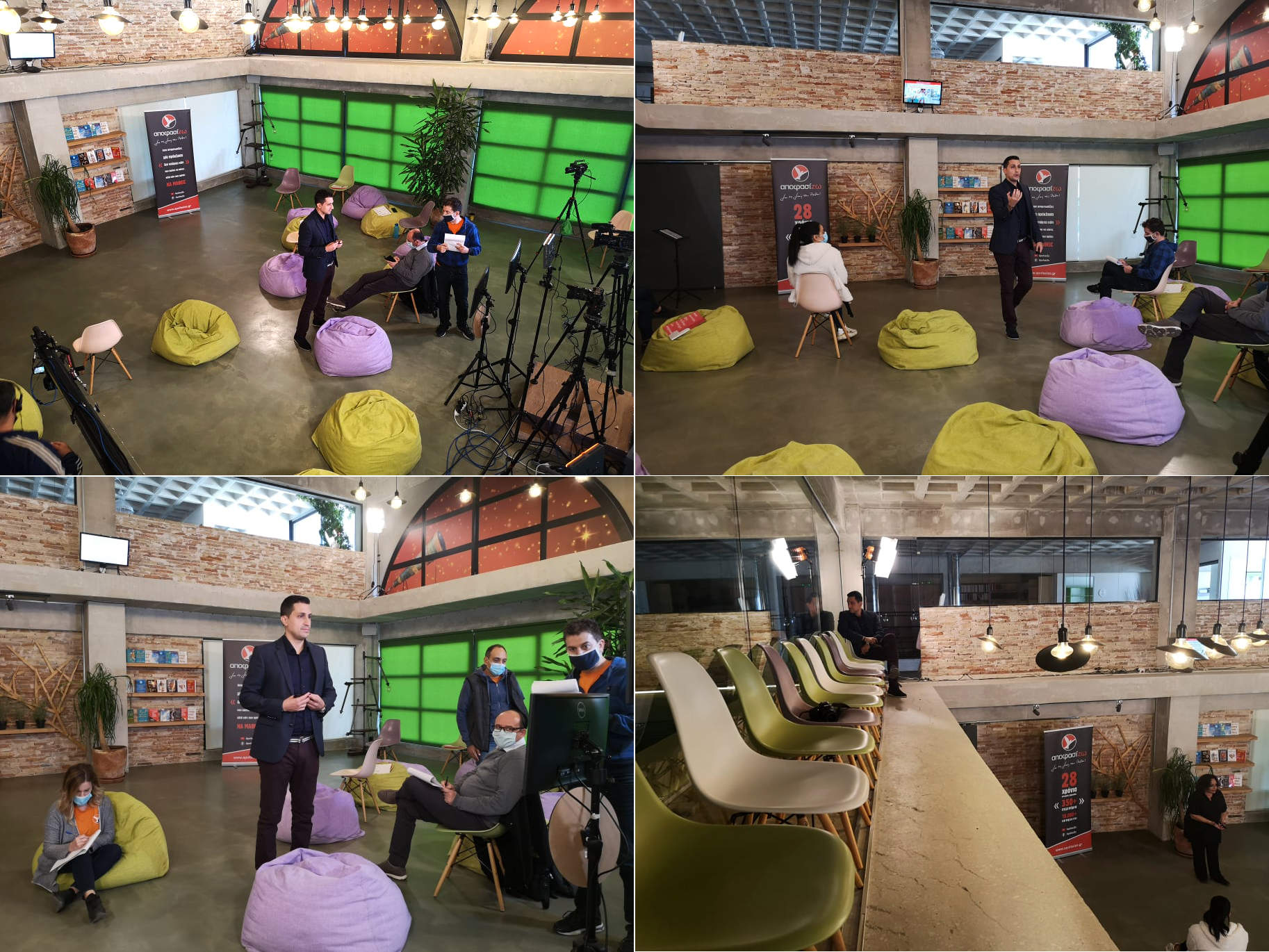 5 years later.
Dozens of seminars and academies as a student.
Thousands of hours of reading, personal development, daily exercises.
Married and blessed with a wonderful partner and 2 wonderful creatures, Nefeli and Dioni.
Starting with 15 minutes of material in the "no more good boy" seminar in 2017, just for fun.
Until the Pluto of 2020 that we did together with Agapi Kalogirou.
This unique creature that I have the honor, joy and privilege to be friends, partners, fellow travelers and to learn so much next to her.
Until the first live streaming seminar in the story of I DECIDE in October with 250+ people who trusted us.
Today we completed the 2nd live streaming, of Relationships this time.
It is especially challenging to describe the emotions we experience on stage.
Especially in this unique kind of experiential seminars that we do.
What can one say about all you unique people who trust us, beyond your precious time and a symbolic monetary price, your soul.
Your hopes, dreams, concerns and objections.
Today I will sleep full and full of gratitude.
Thanks.
Love.
Thank you.
Alexios